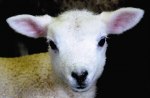 Who are we?
Our story on the farm starts in 1943 when Sten and Kajsa Johansson bought the farm from Elise Ahlgren, a captains widdow. Until the 80´s the farm was cultivated by the couple and then divided between their three children.
The daughter Margareta Stensson-Helgesson stayed at the main property and has since then run the farm with her husband Birger Helgesson.
Now there is three families working and living on Grönskogs Gård. Aside from Margareta and Bill you will find the children Anders with his wife Camilla and son Malte, and Eva with her husband Martin and son Adam.